If you're like all of us here at Coby's Pest Control, you hate mosquito's. They're irritating, they drive you crazy, they make you itch…and they make you say things you wouldn't want your grandmother to hear.  And now we have one more big reason to hate them.  It's called the Zika Virus!
Unless you've been living under a rock somewhere, you've already heard about The Zika virus and it's link to Microcephaly in babies.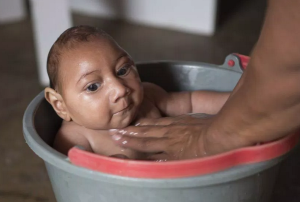 And, if your also are like me, you had no idea what "Microcephaly in babies" is.
Microcephaly is a 
condition in which a new born baby's head is smaller than normal.  Microcephaly usually is the result of the brain developing abnormally in the womb or not growing as it should after birth.  In fact, there have been 3,893 cases of microcephaly reported in Brazil since October, 2015, compared to only 147 cases in 2014. That's over a 2600%…or 26 times…the number reported  last year. (At the time of this writing, researchers are looking at strong evidence that a pesticide introduced into the local water system may actually be the cause of microcephaly).
So, Zika fever is an illness carried by mosquitoes…and it has been identified in Florida,
In fact not only is it in Florida but it's in the Tampa Bay area.
 Governor Rick Scott took the unprecedented action of declaring a Public health emergency in Florida.
Only 1 in 5 people infected with Zika virus shows symptoms. That means 80% have no clue they're infected.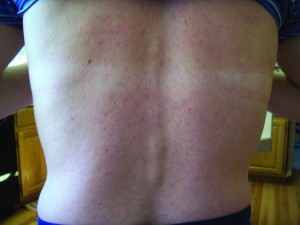 Signs and symptoms of Zika include:
 low-grade fever

rash

joint pain

pink eye

body aches

headaches

back pain 

vomiting
How

 you get it

: 

You get Zike by being bitten by an infected mosquito.
Treatments:  There is no vaccine or treatment available at this time.
Prevention:
The best way to prevent the Zika virus infection is to
avoid mosquito bites! 
Stay indoors with air-conditioning and/or screens on the windows and doors
wear long pants and long sleeved shirts when outdoors.
The best way to avoid mosquito bites is to make sure to take steps to eliminate mosquitos from your property.  You might want to contact your pest management professional and consult with them about mosquito control and prevention.
For more information about mosquito control and the Zika Virus, feel free to call Coby's Pest Control at 727-462-0400 and ask for me, Coby McConnell.  I'll be happy to speak with you anytime.
Here's to helping YOU live PEST FREE,
Coby
PS.  And remember…as long as God keeps makin'em…we'll keep killin'em!