According to CBS News in a release by the Centers for Disease Control [CDC], "Pregnant women are being warned to stay away from a popular Florida neighborhood over the Zika virus, the first time a warning of this kind has been issued in the United States."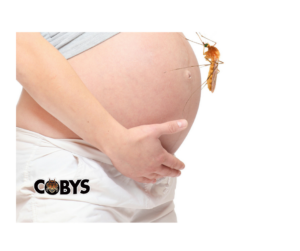 Zika -eeka! What started as an outbreak in South America due to Zika virus-carrying mosquitoes, has now infiltrated South Florida, more specifically, an area of North Miami.
Pregnant women in Pinellas County who have visited the Wynwood community, which is rich with art, shopping and dining, anytime since June 15, 2016, are being encouraged by the CDC to be tested for the Zika virus. 
Moreover, it is crucial that pregnant women in Pinellas County – and those trying to become pregnant – do everything possible to inhibit mosquito bites: wear long sleeves and long pants; safely apply bug spray that contain DEET on skin-exposed areas; avoid danger zones like standing water as much as possible; and most importantly, contact the experts at Coby's Tentless Termite and Pest Control for the ultimate in mosquito extermination and prevention.
Coby has various methods of mosquito control to safeguard you, your family, your home and your property.
The subtle symptoms of the Zika virus easily go unnoticed. However, the biggest concern is that Zika has been pegged as the root cause of Microcephaly, a condition that inhibits the proper development of the brain and skull in fetuses, resulting in severe birth defects in newborns manifesting in small heads and brains.
Florida Gov. Rick Scott said in a recent statement about the rising number of Zika cases, "We will continue to keep our residents and visitors safe, utilizing constant surveillance and aggressive strategies, such as increased mosquito spraying that have allowed our state to fight similar viruses."
Pregnant woman in Pinellas County can have peace of mind by safely increasing their protection from the "cockroaches of mosquitoes" and the horrible Zika virus they carry, by contacting Coby's Tentless Termite and Pest Control today! 727.462.0400
PS. And remember…As long as God keep's makin'em, we'll keep killin'em
PPS. Don't forget to ask about our FREE 58 Point Pest Analysis of your home or office!